Intellectual Property and Technology
Copyright, Patent Infringement & Trademark Registration Lawyers in Syracuse NY
Melvin & Melvin has substantial experience in the registration and protection of copyrights, trademarks and trade secrets, which are an essential way for business owners to protect the goodwill and intellectual property that is the backbone of their business. We are also experienced in the licensing of patents from research institutions for commercial exploitation, and helping to establish start-up businesses who invent, develop or commercialize new products, technologies and services. We have litigated in state and federal courts, and before the United States Patent and Trademark office in trademark and patent disputes, oppositions and cancellation proceedings.
Mr. Van Ryn has nearly two decades of experience drafting and negotiating all sorts of technology agreements including: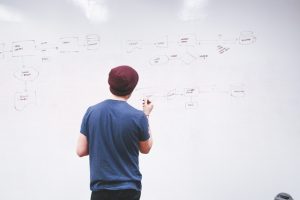 software development
web services
SaaS
licensing
telecom services
content acquisition
sales and distribution agreements
Mr. Van Ryn is an active and well-respected member of the local entrepreneurial and economic development community, and has served as a judge in Syracuse University business plan competitions such as the Capstone Business Plan competition, and Syracuse Chamber of Commerce / CenterState CEO's $250,000 business plan competition, the largest of its kind in the United States.
Mr. Van Ryn was a guest lecturer at the Whitman School of Management on the topic of whether Web 2.0 has really changed the face of marketing.
In addition, Mr. Van Ryn has been a coach and mentor to numerous start-up companies through his association with the Syracuse Technology Garden, an award winning business incubator sponsored by CenterState CEO. He has served as a coach in their Pre-Seed Workshop program, as a mentor to student businesses in the Syracuse University Sandbox program at the Tech Garden, and to numerous clients in private practice. In addition to being an attorney, he has spent 10 years working as a media relations and marketing consultant to IBM, where he created award winning communications programs to encourage corporations to adopt Java technology for corporate computing, and for companies to view the Internet as a platform for secure commerce.
Melvin & Melvin has the Syracuse copyright trademark infringement lawyer who can help you by answering questions and addressing your concerns.
If you have any questions or concerns, feel free to email us at [email protected] or call at (315) 422-1311.