Careers
Melvin & Melvin is a growing law firm and employs a talented group of lawyers, paralegals and other administrative support staff. We are regularly seeking qualified, experienced candidates for Associate lawyer and support staff positions looking to make a career. If you are interested working at Melvin & Melvin, please submit a resume to [email protected]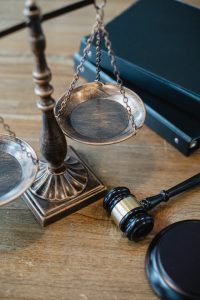 We are always accepting applications for qualified individuals, however at this time we are currently interested in applicants for:
Commercial Bankruptcy and Litigation Associate Attorney
Melvin & Melvin seeks to hire a self-starting, energetic attorney with  a background in Bankruptcy and Commercial Litigation. The successful candidate will have
excellent verbal, interpersonal, and research and writing skills. Must be licensed to practice in
New York. Please forward resume and writing sample to [email protected].
Full-Time Bookkeeper and Benefits Administrator
Melvin & Melvin is seeking a full time bookkeeper to handle accounts payable and receivables as well as help with organization of benefits administration for the firm.  The bookkeeper is one of a two person team, this role focuses on General Ledger Accounts Payable and Benefits Administration and also include other bookkeeping tasks such as daily and weekly reporting of accounts, end of year preparation for Audits. 5+ years bookkeeping experience.
Litigation Legal Assistant
The ideal candidate is detail oriented, organized and professional. We are looking for someone with some experience with electronic filing, and preparing court statements and forms. The ideal candidate should work well others and be technologically intuitive. Familiarity with NYS e-filing and Workers Compensation Board website is a plus.
Melvin & Melvin, PLLC is a well-established mid-sized law firm in downtown Syracuse with attorneys focusing on various areas of law. Established in 1921, Melvin & Melvin, PLLC has been representing Syracuse for over 100 years. Our office is in the heart of downtown Syracuse near many restaurants and local attractions.  As a full-time employee at Melvin & Melvin we offer generous benefits such as:
Paid Vacation time
Paid Holidays
Paid Sick time
Health and Dental Insurance
401K
Life Insurance
Long term and short-term disability
Candidates may also submit resume to:
Business Administrator
Melvin & Melvin, PLLC
217 South Salina St, 7th Floor
Syracuse, NY 13202-1390