Careers
Melvin & Melvin is a growing law firm and employs a talented group of lawyers, paralegals and other administrative support staff. We are regularly seeking qualified, experienced candidates for Associate lawyer and support staff positions looking to make a career. If you are interested working at Melvin & Melvin, please submit a resume to [email protected]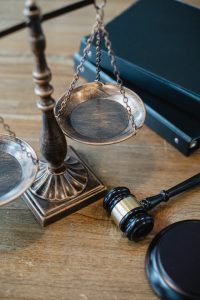 Melvin & Melvin has been providing quality legal services to clients of Central New York for over 100 years. We seek to add to our firm's repertoire of experienced attorneys in hiring a candidate who is ambitious, self-motivated and enjoys working in a team environment.
We are always accepting applications for qualified individuals, however at this time we are currently interested in applicants for:
Litigation Associate Attorney
Growing litigation practice looking for Associate Attorney with one to three years' experience. Candidate will be spending their time 50/50 between real property litigation and plaintiff's side employment law.
Candidates must have excellent writing, research, and analytical skills and be able to work independently in all aspects of litigation from pleadings to discovery/motion practice, and settlement/trial.
New York Bar admission required. Please send resume, cover letter, references and writing sample to [email protected]
Commercial Bankruptcy and Litigation Associate Attorney
Melvin & Melvin seeks to hire a self-starting, energetic attorney with  a background in Bankruptcy and Commercial Litigation. The successful candidate will have
excellent verbal, interpersonal, and research and writing skills. Must be licensed to practice in
New York. Please forward resume and writing sample to [email protected].
Legal Collections Specialist
We are seeking to fill a full time position in our collections department as a Collector.
The position of Collector involves the enforcement and collection of judgments in cases which are primarily of a consumer nature. The duties of this position would include:
Prepare documentation for the implementation of collection remedies, such as information subpoenas, restraining notices, and income executions.
Negotiate with debtors and counsel, set-up payment schedules and settlements.
Locate and monitor files, using computers and a variety of automated systems.
Answer client and debtor questions regarding their accounts.
Record information about financial status of debtors and status of collection efforts.
Trace delinquent debtors to new addresses by inquiring through skip tracing
Sort and file correspondence and perform miscellaneous clerical duties such as answering correspondence and writing reports.
Perform various administrative functions for assigned accounts
Comply with all Federal Fair Credit Reporting Act (FFCRA) rules and regulations
Update customer files to ensure data integrity
Strong communication and interpersonal skills, both verbal and written, are necessities. We are looking for a person with strong roots in Onondaga and who desires a long-term employment relationship. Please submit a resume to [email protected]
Melvin & Melvin, PLLC is a well-established mid-sized law firm in downtown Syracuse with attorneys focusing on various areas of law. Established in 1921, Melvin & Melvin, PLLC has been representing Syracuse for over 100 years. Our office is in the heart of downtown Syracuse near many restaurants and local attractions.  As a full-time employee at Melvin & Melvin we offer generous benefits such as:
Paid Vacation time
Paid Holidays
Paid Sick time
Health and Dental Insurance
401K
Life Insurance
Long term and short-term disability
Candidates may also submit resume to:
Business Administrator
Melvin & Melvin, PLLC
217 South Salina St, 7th Floor
Syracuse, NY 13202-1390