Labor and Employment Law
Labor and Employment laws are continually evolving, particularly in light of the COVID-19 pandemic. The attorneys of Melvin & Melvin are experienced and knowledgeable in all areas of labor and employment law and have been closely monitoring the rapid changes to the workplace and the effects of the pandemic upon employees and employers alike.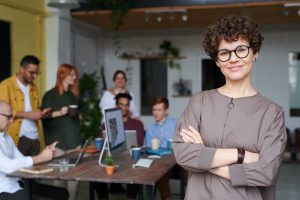 We provide counsel and advice to clients on matters including employment agreements, separation agreements, confidentiality agreements, non-solicitation agreements, medical leave, medical marijuana, workplace retaliation, discrimination, harassment, and wage and hour claims.
Additionally, we have represented clients in mediation, arbitration, and litigation, including administrative proceedings before the State Division of Human Rights as well as State and Federal Courts.
We have appeared before the National Labor Relations Board, the United States Department of Labor, the Public Employees Relations Board, the New York State Department of Labor, the State Division of Human Rights, and the Occupational Safety and Health Administration.
The employment attorneys at Melvin & Melvin have assisted hundreds of clients dealing with issues in the workplace including the following:
Breach of Contract:
We have successfully counseled and represented employees and employers in negotiating, mediating, arbitrating, and litigating claims relating to breaches of an employment agreement. Breaches of an employment agreement affect a wide variety of employment law issues and can include issues regarding restrictive covenants such as non-competition clauses and confidentiality agreements, withholding of pay or benefits, issues concerning vacation time or paid sick leave, to name a few.
COVID-19 and the Workplace:
Employers and employees alike are experiencing difficult times due to the COVID-19 pandemic. Whether you have questions regarding the Paycheck Protection Program, Unemployment benefits, Paid Leave or Sick Time, or other State and Federal programs in light of the pandemic, our attorneys are well versed and ready to assist you in your time of need.
Related Content:
Relief for Workers Affected by Coronavirus Act
Amendments to Federal Paid Leave
Families First Coronavirus Response Act:  What you need to know 
Discrimination in the Workplace:
In New York State it is unlawful discrimination if an employer refuses to hire or discharges from employment an individual based upon that person's age, race, creed, color, national origin, sexual orientation, gender identity or expression, military status, sex, disability, predisposing genetic characteristics, familial status, marital status or status as a victim of domestic violence.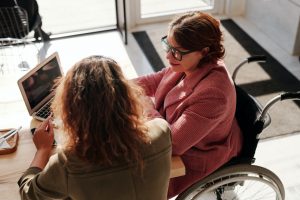 Federal laws such as Title VII of the Civil Rights Act of 1964, the Age Discrimination in Employment Act of 1967, the Rehabilitation Act of 1973, the Americans with Disabilities Act of 1990, the Equal Pay Act of 1963 and the Civil Rights Act of 1991 provide similar protections against employment discrimination based upon race, color, religion, sex, national origin, age and disability.
The attorneys of Melvin & Melvin have represented clients in a variety of discrimination claims at the administrative, State, and Federal levels.
Employment Contracts:
Our attorneys are skilled and adept at developing, drafting, negotiating, reviewing, and counseling employees and employers in all aspects of employment agreements and agreements for independent contractors or per diem workers.
Family and Medical Leave Act:
The employment attorneys at Melvin & Melvin have answers to many of the most frequently asked questions regarding FMLA claims.
The Family and Medical Leave Act of 1993 (FMLA) is a federal law that provides eligible employees of a covered employer with unpaid leave for medical conditions and emergencies.
Under FMLA, employees are provided a maximum of 12 weeks per year of unpaid leave to care for a child, treatment of an employee's own serious health condition, care for a parent, child or spouse with a serious health condition or another qualifying medical emergency.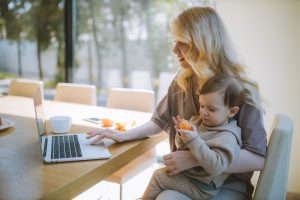 Additionally, a maximum of 26 weeks of unpaid leave are available to employees who are the spouse, son, daughter, parent or next of kin of service members in the armed forces who are undergoing medical treatment, recuperation or therapy as a result of a serious injury or illness.
As a result of the COVID-19 pandemic, Congress passed the Family and Medical Leave Expansion Act. Eligible employees may take up to 10 weeks of paid leave at 2/3 of their regular pay if the employee has to stay home to provide care for a minor child whose school or daycare or childcare provider has been closed or is not available as a result of COVID-19 and that employee is not able to work remotely from home.
Related Content:
Amendments to Federal Paid Leave
Harassment in the Workplace:
New York State is leading the nation in vast and significant changes to prevent sexual harassment in the workplace. In October 2019, the Human Rights Law was modified to require every employer in New York State to provide employees with sexual harassment prevention training and also requires employers to adopt a sexual harassment prevention policy which is to be distributed to all employees. Additionally, commencing in August 2020, the statute of limitations for filing a sexual harassment complaint with the State Division of Human Rights has been increased from one year to three years.
The most significant change to the Human Rights Law in New York is the modification of the law so that the harassment no longer needs to be "severe" or "pervasive" to be against the law.
For more information regarding sexual harassment in the workplace, contact our knowledgeable attorneys at Melvin & Melvin.
Medical Marijuana
Our attorneys have assisted numerous clients regarding issues relating to the use of medical marijuana.
Pursuant to the New York Executive Law and Public Health Law, a person who is prescribed medical marijuana and has a New York State Medical Marijuana Registry Identification Card is protected from unlawful employment discrimination. A person prescribed medical marijuana is deemed to have a disability in accordance with Public Health Law Section 3369(2). Pursuant to Article 15 of the Human Rights Law, it is unlawful in New York for an employer to refuse to hire or employ or terminate from employment a person based upon that person's disability.
Related Content:
Medical Marijuana and Employment
New York State Paid Family Leave:
In 2016, New York State passed legislation providing employees with Paid Family Leave. Eligible employees are provided job-protected paid time off to bond with a newly born, adopted or fostered child, care for a family member with a serious health condition or assist loved ones when a spouse, domestic partner, child or parent is deployed abroad on active military service. This legislation is one of the most comprehensive paid family leave policies in the country.
Paid Family Leave provides eligible employees with protection from termination, protection from discrimination or retaliation for taking the paid leave time as well as continued health insurance during the leave.
Additionally, under New York legislation passed in light of COVID-19 in March 2020, the definition of Family Leave was expanded to include leave taken by an employee from work when the employee is subject to a mandatory or precautionary order of quarantine or isolation or to provide care for a minor dependent child of the employee who is subject to a mandatory or precautionary order of quarantine or isolation.
Related Content:
Amendments to Federal Paid Leave
Retaliation:
Workplace retaliation can include any unfavorable action by an employer against their employee for complaining about or reporting labor law violation. Employers may also retaliate against employees for taking paid leave time including federal and state leave or vacation time. Additionally, employers may try to retaliate against employees for complaining of sexual harassment in the workplace.
Certain actions by employers may be retaliatory and unlawful under certain circumstances, including, but not limited to, dismissal from employment, reduction in hours, reassigned to less desired work location, reduction in pay, failure to provide raise, disciplinary action, increased supervision, demotion, assignment of more difficult duties, or demanding increased production.
New York State Labor Law makes it unlawful for employers to discharge, penalize, discriminate or retaliate in any manner against an employee for making a complaint about a labor law violation to the employer or Department of Labor or for providing information to the Labor Department, testifying in an investigation or other proceeding or exercising any rights which are protected pursuant to New York State Labor Law.
Restrictive Covenants:
The most common examples of a restrictive covenant in relation to employment law are non-
competition clauses and non-solicitation clauses in an employment agreement. Melvin & Melvin has extensive experience reviewing, negotiating, as well as drafting restrictive covenants in employment agreements.
Severance Agreements:
Our attorneys are skilled and adept at developing, drafting, negotiating, reviewing, and counseling employees and employers with respect to separation from employment and severance agreements.
Wage and Hour Claims:
Melvin & Melvin has experienced employment attorneys who routinely handle wage and hour claims and have answers to many common questions regarding minimum wage and overtime eligibility in New York.
The federal Fair Labor Standards Act (FLSA) and New York State Labor Laws govern the minimum wage and overtime requirements for all private sector workers as well as local, state, and federal employees.
Generally, both federal and New York law require that non-exempt employees be paid no less than the required minimum wage for the first 40 hours worked each week. Thereafter, non-exempt employees are entitled to overtime pay which is equal to one and one-half times the minimum hourly wage for those hours worked over 40 in a week. However, some employees are classified under the law as exempt and are therefore not eligible for the minimum wage or overtime requirements pursuant to federal and NYS law.
Whistleblower Claims:
Whistleblower laws in New York and at the federal level are established to protect an employee that discloses or threatens to disclose perceived illegal, unsafe, or fraudulent practices of an employer.
Workplace Torts:
State and federal tort laws may provide protection to employees in the workplace with respect to claims of fraudulent inducement, defamation, intentional infliction of emotional distress, and assault and battery.