Louis Levine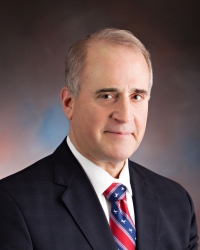 ---
Mr. Levine has headed Melvin& Melvin's Bankruptcy and Collections Department since 1981. His practice focuses on all types of insolvency work including commercial and consumer collections and bankruptcy.  In addition to the  enforcement of creditor's rights in state courts and bankruptcy courts, Mr. Levine undertakes loan restructures and reorganizations, implements forebearances and work-outs of distressed credits, and gives operational and regulatory advice to bank and business clients.
Mr. Levine has created documentation for commercial and consumer transactions for institutional lenders and businesses, including notes, guarantees, revolving lines of credit, credit applications, security agreements and retail installment contracts. He has substantial experience in controlling and recovering non-loan losses, such as bank employee fraud and defalcation, customer fraud, embezzlement, forged instruments, banker's negligence, and equitable subordination.
Mr. Levine has represented secured, leasehold and unsecured creditors in bankruptcy cases of national and regional importance including C.I.S., Victory Markets, I.C.S. Cybernetics, Telergy, Bennett Funding, US Datanet, and Agway.  He has helped recover millions of dollars for banks and other institutional lenders and creditors through workout and litigation in and outside of bankruptcy.
Mr. Levine is a graduate of Northwestern University and Albany Law School. While in law school he was a member of the editorial board of the Albany Law Review, and authored an article on the statute of limitations for strict products liability.
Mr. Levine is a member of the Commercial Law League of America and the American Bankruptcy Institute.  He is a past President of the Central New York Bankruptcy Bar Association and has served on the local rules committee of the United States Bankruptcy Court for the Northern District of New York.  He has been a contributing editor of the Newsletter of the Bankruptcy and Insolvency Section of the C.L.L.A.
Mr. Levine has served as an adjunct professor at the Syracuse University College of Law where he taught the course in business bankruptcy. He has been included in Super Lawyers, Upstate New York edition, every year since 2008, in the category of bankruptcy and creditor rights, as well as Super Lawyers, National Business edition, in the category of bankruptcy.
Education
Albany Law School (J.D., 1977)
Northwestern University (B.A., 1974)
Admitted
1978, New York
1978, United States District Court, Northern District of New York
1978, United States District Court, Western District of New York
Honors and Affiliations
New York State Bar Association
Onondaga County Bar Association
Former contributing editor to newsletter, Member, Commercial Law League of America
Bankruptcy and Insolvency Section
American Bankruptcy Institute
Past President, Central New York Bankruptcy Bar Association
United States Bankruptcy Court for the Northern District of New York
Former member, Local Rules Committee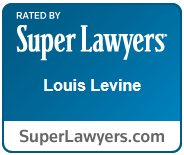 Professional Activities
Adjunct Professor at the Syracuse University College of Law, Adjunct Professor of Business Bankruptcy (2001-2002)