Cannabis Law
Cannabis Law
A growing number of states across the country have seen the legalization of various forms of Cannabis products, from hemp and CBD to medical and in some cases recreational marijuana. As these products expand throughout the country, several areas of law pertain directly to the growth, processing, sale, and distribution of these products, including:
Commercial Real Estate / Land Use / Zoning
Business and Corporations
Cybersecurity
Economic Development/Government Incentives
Financial Institutions
Food, Beverage, Supplements and Cosmetic Products
Immigration
Intellectual Property
Labor and Employment
Licensing and Regulatory
Litigation
Owner Representation/Project Development
Tax
Financial Incentives through Local Agencies
New York State Financial Incentives
Federal Incentives
Economic Development Handbook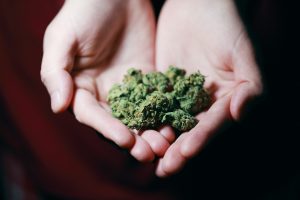 For businesses operating in this emerging and rapidly evolving industry, access to attorneys with the necessary experience and knowledge is crucial in order to navigate the constant legal changes affecting cannabis marketplaces. Members of Melvin & Melvin's cannabis team have experience with the statutory and regulatory frameworks that impact cannabis businesses and how cannabis laws and regulations impact organizations and individuals, allowing our attorneys to efficiently assist clients in complying with federal and state requirements.
For clients involved with cannabis, we have the capabilities to help businesses establish a reliable foundation for long-term success, and we routinely counsel them as they grow. To provide timely guidance, members of our team monitor legislative developments and industry trends throughout the United States and promptly report those developments to our clients, enabling them to quickly respond to changes in the legal landscape.
Our clients include licensed cannabis growers, investors, property owners, financial institutions, employers, employees, and other organizations and individuals impacted by legalized cannabis.