Construction Law
Driven by billions of dollars, the construction industry is a critical component of the American economy and defines the landscape and national infrastructure.  Melvin & Melvin's Construction Attorneys have decades of experience assisting clients in all facets of the construction industry.  Whether you are a contractor, owner, supplier, design professional, construction manager, or surety, we can provide you with the full rounded representation you require, no matter what the project.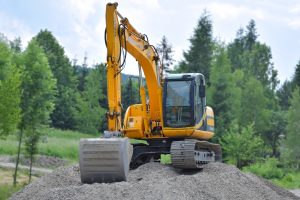 CONTRACT DOCUMENTS 
Whether you are looking to prepare a contract for a specific project, negotiate a contract, or revise your standard contract, Melvin & Melvin's Construction Attorneys can assist you in protecting your interests and reducing the likelihood of costly problems over the life of the project.  We have experience in preparing bid packages as well as negotiating the final contract, and can assist you if a bid dispute should arise.  We also assist contractors and suppliers in preparing, reviewing, or modifying standard form agreements to ensure that they protect your interests, are up to date with new developments in the law, and anticipate issues that may arise during the performance of the work.
CONSTRUCTION PHASE SERVICES
Once construction begins, Melvin & Melvin's Construction Attorneys can help to ensure that the project goes smoothly.  The key to a successful project is communication, documentation, and considered decision-making.  Early consultation with our Construction Attorneys can help you determine your rights under the contract, ensure the situation is properly investigated and documented, and that all notices are given.  We will also help you negotiate a resolution that will keep the project moving forward.
DISPUTE RESOLUTION
If a dispute does arise that cannot be resolved, whether it relates to payment, performance, or more complex problems like differing site conditions or delays, we can help.  Melvin & Melvin's Construction Attorneys have extensive experience litigating construction claims, as well as with mediation and arbitration.  We can also assist you with a mechanic's lien, and ascertain your rights under New York's Trust Fund laws.  Melvin & Melvin's Construction Attorneys also represent clients in matters before regulatory agencies.  Additionally, we work with our Collections Department to collect past due accounts payable for suppliers and contractors.  Our Collections Department is also able to assist in enforcing and collecting any unpaid judgments received on behalf of our clients.
The following are just some of the services that Melvin & Melvin's Construction Attorneys provide:
Contract drafting and negotiation, as well as reviewing and revising existing contracts
Preparation and review of bids
Preparation of owner's bid packages
Selection of contractors, construction managers, and design professionals
Contract administration and project closeout
Real-time claims resolution when issues arise during the project
Claims, including notice, investigation, and documentation
Contract termination issues
Payment issues
Mechanic's liens
New York Lien Law Trust Fund issues
Property acquisition or leasing
Construction, zoning and land use issues
Environmental and regulatory issues
Labor, employment, OSHA, and insurance issues, including prevailing wages, project labor agreements, collective bargaining issues, and workplace accidents
Dispute resolution, including negotiation, mediation, arbitration, and litigation
Administration and enforcement of surety bonds and indemnity agreements
Collection of accounts payable for material and equipment suppliers
Enforcement of judgments
Related Articles:
Construction Law | How to Get Paid: What Are Your Legal Rights?
Differing Site Conditions in Commercial Construction Contracts