Melvin & Melvin, PLLC just celebrated its 100-year anniversary! In celebration, we want to share the talented and hardworking individuals that make Melvin & Melvin one of Syracuse's most trusted law firms.
Donghoo Sohn is an associate with Melvin & Melvin with specialties in real estate transactions and corporate law. Donghoo's passion is working with refugee communities in Upstate New York providing legal consulting to local immigrant communities.
---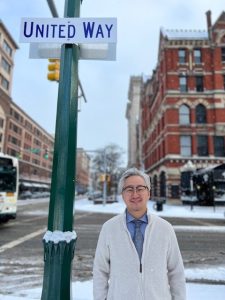 Where did you go to law school?
Syracuse University College of Law. I'm the one of the first LLM (Master of Laws) graduates at  SU and the first one who passed the NY bar in 2016.
What are your hobbies?
I greatly enjoy sports, particularly golf. During the summer and fall months, I often go golfing with my family, frequenting Drumlins, Green Lakes and Erie Links. In the winter months, I play indoor tennis.
Favorite place to eat in Syracuse?
Of course, I love Asian cuisines and there are many great choices in the Syracuse area. Spoon and Chopstick, Secret Garden, New Century, China Café, are among my favorites. When you visit any of those restaurants, you may find my picture of the wall!
Why should someone come to M&M?
Melvin & Melvin has been representing the needs of clients in the Upstate New York community for over 100 years. We know the region and we know our clients needs. We use our knowledge and resources to best serve our clients.