Howard J. Woronov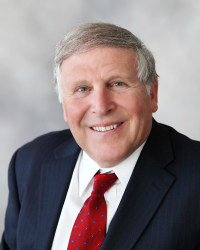 ---
Mr. Woronov, a Member of the firm since 1989, has been a practicing attorney for over fifty years. He is a fellow of the prestigious American Academy of Matrimonial Lawyers and manager of the New York Chapter. He is also a member of the Executive Committee of the Family Law Section of the New York State Bar Association. He practices exclusively in the area of Family Law, including custody, support, pre-nuptial and separation agreements, divorce, and divorce taxation.
He has written and lectured extensively in the area of Family Law, both to attorney and public audiences.
His interests include professional discipline, and he has served on the 5th District Attorney Grievance Committee and currently serves on the State Bar Committee on Professional Discipline.
Mr. Woronov has been named Lawyer of the Year 2017 in the Family Law category and recognized to the Best Lawyers in America for 10+ years straight (2008-2020). He was also named an Upstate Superlawyer for Family Law.