Power of Attorney: A way to have help managing your money while quarantining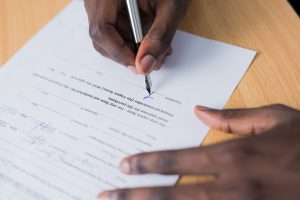 As millions of Americans are being told to stay at home and while thousands of others are being quarantined due to the spread of the Coronavirus, having a fully executed Power of Attorney is one way in which you can have someone else manage your money while you are forced to isolate yourself. 
A power of attorney is a useful document because of the possibility that you could be put out of commission for weeks if you fall ill and are unable to take care of your financial affairs. The power of attorney is separate from documents like a health care proxy which express your wishes about medical care and who gets to make decisions for you, and a will, which distributes your assets after you die. A power of attorney designates a trusted person to take over your finances should you become incapacitated. What this means in practice is that if a person becomes ill with Covid-19, or another incapacitating illness, the agent could file taxes and pay bills, including premiums for long-term-care insurance, which could lapse because of a late payment. 
Without a power of attorney document, the only way for someone to step into your shoes and handle your finances would be through the courts, which add unnecessary time and costs to this process. A power of attorney document is essential not only for married couples, but also for single individuals. While married couples generally have joint assets, this is not always the case. It is also important for single individuals to indicate who they would want to make decisions. 
An added complication to creating these documents are the orders regarding social distancing, which makes the typical signing situation for all these documents more challenging. Gov. Andrew M. Cuomo, in his March 7 executive order declaring a disaster emergency in New York, temporarily gave notaries the go-ahead to authenticate documents by video conference. Besides needing notarizations, however, wills executed in New York require two witnesses to be in the room when the document is signed. So does a health care proxy, which appoints an agent to make medical decisions if someone is incapacitated. However, there are ways to follow these protocols, either online or while following social distancing, and we here at Melvin & Melvin, PLLC are prepared to assist you in putting these essential documents in place. If you have questions about the documents you have in place, or would like more information on getting these documents drafted, please email one of our attorneys at [email protected] for more information.