Elizabeth A. Genung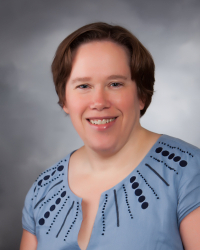 ---
Ms. Genung joined Melvin & Melvin, PLLC in 1999 and works primarily in the areas of commercial construction law, commercial litigation, bankruptcy, and appeals. She advises clients that range in size from small contractors to multi-national corporations and sureties, and everything in between. Ms. Genung assists clients with contract formation, bid protests, preventing and preserving claims, breach of contract, and litigation. She is also knowledgeable about employment issues that arise in the construction context, whether it is a public or private project.
Ms. Genung also works extensively in the area of general commercial litigation. She has assisted clients in cases involving the Lanham Act, contract disputes, employment issues, real estate disputes, and collections.
Ms. Genung also has extension experience prosecuting and defending against civil appeals. She also advises clients on employment agreements, Export Control Act issues, trust and estates litigation, and commercial trucking traffic violations.
From 1991 to 1995, Ms. Genung worked at the Washington, D.C. law firm of Jackson & Campbell, P.C. She assisted with complex litigation defending one of the world's largest insurance companies against claims by its insureds seeking insurance coverage for environmental clean-up activities and noise-induced hearing loss in railroad workers.
Education
Syracuse University (J.D., 1998, cum laude)
Syracuse University (B.A, 1989)
Honors and Affiliations
Law, Technology & Management Certificate
Syracuse Journal of Legislation and Policy, Managing Editor
Cali Award, Evidence
Cali Award, Advanced Legal Research
Admitted
2019, Pennsylvania
2015, United States District Court, Bankruptcy Court, Western District, New York
2001, United States District Court, Western District of New York
2000, United States District Court, Northern District of New York
1999, New York
Professional Organizations
American Bar Association

Construction Law Forum
Litigation Section
Center for Professional Responsibility

New York State Bar Association

Commercial and Federal Litigation Section

Onondaga County Bar Association