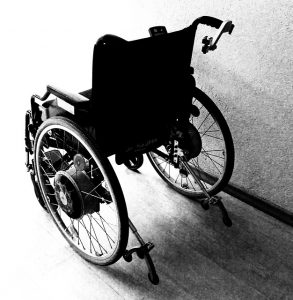 Most employers know that they must provide reasonable accommodations to disabled employees upon request; however there are certain situations where employers have to be proactive and ask employees if an accommodation is necessary to ensure compliance with state and federal laws.
When No Request for Accommodations is Made
The Second Circuit Court of Appeals (covering New York, Connecticut, and Vermont) recently ruled that the Americans with Disabilities Act ("ADA") requires employers to provide reasonable accommodations if they should have known an employee was disabled. In Brady vs. Wal-Mart Stores, Inc., an employee with cerebral palsy never requested accommodations, but witnesses testified that his disability and its effect on his employment were easily observable.
His supervisors reassigned him from his pharmacy role because he didn't work quickly enough, leading to him eventually quitting and bringing a discrimination suit. The court determined that upon observing the employee's obvious disability, the employer should have engaged in an interactive process to proactively determine whether the employee's disability could be reasonably accommodated.
Expanded Definition of Disability Under New York Law
Under the ADA, an individual is disabled if they suffer from "a physical or mental impairment that substantially limits one or more of the major life activities of such individual." The New York State Human Rights Law considers an individual to be disabled if they can demonstrate an impairment by medically accepted techniques even if the impairment does not substantially limit a major life activity.
This means that New York employers may have an even broader duty to inquire into whether an individual needs reasonable accommodations than that imposed by the ADA. For example, knowing that the employee suffered an injury or took extended leave may require the employer to begin a dialogue to determine if the employee is disabled and requires accommodation. There is currently an appeal to the Second Circuit in Alejandro v. New York City Department of Education, regarding whether an employer should have reasonably known that an employee was disabled and required accommodation due to her request for FMLA leave even though she never requested any accommodations.
To learn more about how these developments may impact your business and how to ensure compliance with federal and state employment laws, contact a Melvin and Melvin employment attorney by clicking here.  If you are interested in reading further about this topic, a copy of the full article can be found by clicking the link below: