April 7, 2020 Executive Order impact on Executing Estate Documents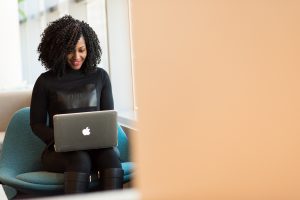 A new order from Governor Andrew Cuomo now allows for the execution of Wills, Powers of Attorney, Health Care Proxies and other Estate Planning documents using audio-video technology. This allows the easy creation and execution of these documents while everyone remains in quarantine or self-isolation in order to prevent the spread of COVID-19.
The relevant text of the Executive Order is as follows:
"For the purposes of Estates Powers and Trusts Law (EPTL)  3-2.1(a)(2), EPTL 3-2.1(a)(4), Public Health Law 2981(2)(a), Public Health Law 4201(3), Article 9 of the Real Property Law, General Obligations Law 5-1514(9)(b), and EPTL 7-1.17, the act of witnessing that is required under the aforementioned New York State laws is authorized to be performed utilizing audio-video technology provided that the following conditions are met:
The person requesting that their signature be witnessed, if not personally known to the witness(es), must present valid photo ID to the witness(es) during the video conference, not merely transmit it prior to or after;
The video conference must allow for direct interaction between the person and the witness(es), and the supervising attorney, if applicable (e.g. no pre-recorded videos of the person signing);
The witnesses must receive a legible copy of the signature page(s), which may be transmitted via fax or electronic means, on the same date that the pages are signed by the person;
The witness(es) may sign the transmitted copy of the signature page(s) and transmit the same back to the person; and
The witness(es) may repeat the witnessing of the original signature page(s) as of the date of execution provided the witness(es) receive such original signature pages together with the electronically witnessed copies within thirty days after the date of execution."
Please contact one of our attorneys at [email protected]  if you have questions on considerations to prepare and execute estate planning documents during this time.