Governor Cuomo signed the Farm Laborers Fair Labor Act into law earlier in 2019 with an effective date of January 1, 2020. The new law provides many protections to farm laborers that have been previously unavailable for upwards of 80 years.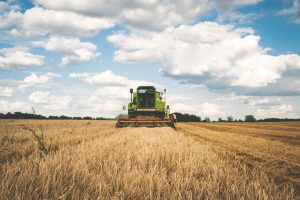 Prior to the enactment of the Farm Laborers Fair Labor Act, farm laborers were excluded from the protections provided to employees across the State by the New York Employment Relations Act. The Farm Laborers Fair Labor Act (the "Act") is anticipated to affect over 100,000 farmers and their families in New York State. Farmworkers are indeed the backbone of New York State's agricultural industry which ranks among the top agricultural states in the entire country. New York is the second largest producer of apples, snap beans and maple syrup and is the third largest dairy producer in the nation.
The Act limits the farm laborers' regular work week to 60 hours, requires over-time pay at time and a half, and provides a twenty-four hour day of rest period once per week to each farm laborer. Additionally, farm laborers are now subject to the protections of the State's minimum wage laws.
The new Act allows farm laborers the right to unionize and collectively bargain and provides protection to the farm laborers against retaliation for unionizing. Though there are limitations in the Act which prohibit farm laborers from striking and prevent farmers from lockouts.
Farm laborers are now entitled to disability and paid Family Leave, unemployment benefits and workers compensation. The Act requires equitable housing for farm laborers in compliance with the New York State Sanitary Code. Given the dangerous nature of farm labor, the Act importantly now requires all injuries to farm laborers during the course of their employment to be reported to the employer.
Farmers are pushing back against the law, however. Trade groups which represent state dairy farmers and vegetable growers filed a federal lawsuit in the Western District of New York on December 30, 2019 challenging the Farm Laborers Fair Labor Act. Farm groups argue that the new law will have a significant detrimental economic impact on an already struggling industry. The lawsuit seeks a declaratory judgment that the law is unconstitutional for violating farmers' due process rights, a declaratory judgment that the law is preempted by the federal National Labor Relations Act and also seeking an injunction which will excuse farmers from having to abide by the provisions of the Act. Judge Lawrence Vilardo issued a temporary injunction that prevents parts of the Farm Laborers Fair Labor Practices Act from going into effect until a final decision is rendered on the issue. The next hearing is scheduled for January 24, 2020.
If you have questions regarding whether or not this new legislation impacts you, or you have questions regarding the Farm Laborers Fair Labor Act, please contact Erin M. Tyreman, Esq. at Melvin & Melvin via phone via (315) 422-1311 or email via [email protected].