The Consumer Credit Fairness Act
Makes Big Changes to Consumer Credit Actions
On November 8, 2021, New York enacted the "Consumer Credit Fairness Act."  This Act makes numerous changes to lawsuits by creditors in consumer credit transactions.  A consumer credit transaction is "a transaction wherein credit is extended to an individual and the money, property, or service which is the subject of the transaction is primarily for personal, family or household purposes."  CPLR 105(e).  The key provisions of the Act that creditors need to know about relate to the statute of limitations and actions brought by debt buyers.  The remaining provisions relate to the mechanics of the lawsuit.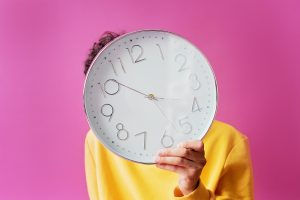 First, the Act reduces the statute of limitations on consumer credit transactions from six years to three years from default.  This change goes into effect 150 days from enactment, which is April 7, 2022.  It also bars a debt from being revived by any payment or agreement made after the expiration of the statute of limitations.  It is important to note that this change only applies to consumer credit transactions; therefore, a contract action not related to consumer credit still has a six year statute of limitations.
Second, the Act imposes significant proof requirements for debt buyers.  Buyers of third-party debt must now obtain affidavits from the original creditor regarding the debt and assignment.  They must also obtain affidavits from any subsequent owners of the debt setting forth the balance of the debt on the date of sale and detailing the assigning.  The pleading and proof requirements for debt buyers go into effect on May 7, 2022.
Other technical changes relating to pleading, notice, and motion requirements, among other changes, go into effect on May 7, 2022 as well.
We therefore recommend that anyone that is owed monies from individuals in what could be classified as consumer credit transactions review their files now to determine if they have any accounts that could be affected by the reduction in the statute of limitations sue them immediately.  April 7, 2022 will be here before you know it!